The only thing that could possibly be cuter than this short legged and adorable dachshund is the one you adore the most! Dachshund, Doxie, Wiener Dog, whatever you want to call them.
Originally bred to hunt badgers, Doxies quickly found their way into homes and millions of hearts. Those little sausages are adorable and hilarious at the same time: their overconfidence that doesn't fit their size, human-like emotional spectrum on their faces, and their pouting will surely make you laugh!
The short-haired, the wire-haired or the long-haired, black, chocolate or red, one color or dappled – they are all adorable. When a Dachshund is in your life, there is a reason to smile. Celebrate the love with these amazing gift ideas sure to please yourself and dachsie lover in your life.
The Dachshund gift ideas you are looking for unique dachshund gifts, we have got you covered. Here are 10 perfect gifts for a real dachshund lover.
This cute dachshund coffee mug is great for your home and a thoughtful gift for a dachshunds mom.

A gift doxie lover will love – Imagine the expression when they open their gift box and find cute dachshund slippers. Its a great gift for a dachshund lover.
This wiener dog letter organizer is a great way of showing your love and ideal for storing love letter or business card and a convenient pen holder.
Add stylish fun to your living room, bedroom, home or office with this adorable Dachshund pillow cover. This fun doxie print will bring a smile to a doxie lover and adds personalized style to your home.
This charming doxie ring holder makes a unique accessory for your bathroom sink or room decor and an eye-catching item in a jewelry store. It makes a beautiful and memorable gift for any dachshund lover.

The party mind is all about celebrating life on fullest with your family and friends – and maybe your dachshund dog too. Its been a long day wine glass- a wiener lover will absolutely love this wine glass after a long day of work. It's a wonderful way to unwind with your favorite wine and doxie.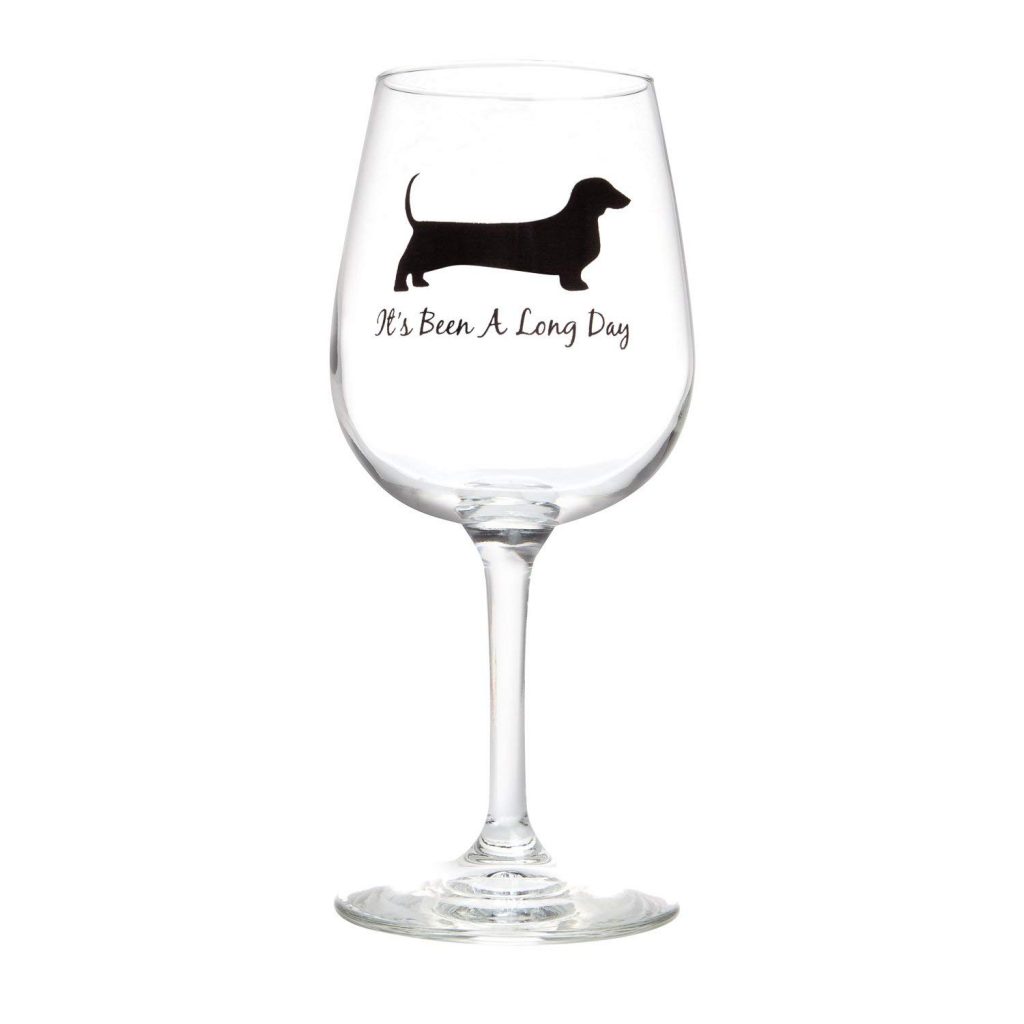 This sausage dog scarf one-of-a-kind piece of wearable art is must have for a dachshunds mom and will make an elegant gift for a wiener dog lover.
Wiener dog lover will love this adorable dachshund ice cubes ! Real doxie shape ice molds make great conversations for a Christmas Eve party or any event and bring fun to anyone.
Make a charming addition in your kitchen countertop or dining room with this charming dachshund salt and pepper shaker. It is a dining decor must have for any dachshund lover.
Hope you liked this list of gifts for dachshund lovers!