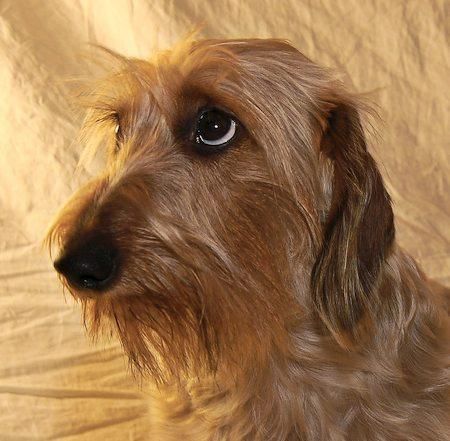 What's in a name? That which we call a rose by any other name would smell as sweet;
This popular part from Shakespeares play Romeo and Juliet is referenced quite frequently. Even though Juliet may not have any issues with Romeo's family name, we think that when you name your dog, it speaks highly about your own personality and their character.
Naming your four-legged bundle of joy is not a small task as there are countless cute and cuddly names out there. So, we thought of taking on the challenge of coming up with impressive (perhaps some completely ridiculous) names for your dachshund. All you have to do is sit back, go through the list we hâve assembled below, and take your pick.
50 Male Dachshund Names
Apollo
Arlo
Axel
Bailey
Bam Bam
Cassius
Cortez
Darius
Draco
Elvis
Falcon
Flint
Gibson
Gunner
Harley
Hunter
Indy
Ignacio
Jac Jac
Jett
Kace
Krypton
Lazarus
Leopold
Mars
Maximus
Miller
Nixon
Oreo
Orlon
Otto
Poe
Pugs Lee
Puma
Quincy
Rocco
Ryker
Scar
Slate
Thorn
Titus
Uber
Uno
Valentine
Van Gogh
Wasabi
Winston
Yoda
Zane
Zeke

50 Female Dachshund Names
Anya
Aria
Bellamy
Brea
Calla
Cora
Danica
Dahlia
Dorothy
Effie
Elizabella
Elyse
Fiona
Gabby
Ginger
Hana
Hazel
Iggy
Jezebel
Jola
Juniper
Lady
Lara
Lilibeth
Lilou
Marilyn
Misha
Miss Mavis
Nyala
Nola
Ophelia
Pandora
Paloma
Poppy
Romiley
Rowena
Roxy
Sasha
Seraphina
Sybil
Tina
Trixie
Valerie
Veronica
Willow
Yani
Yara
Zandra
Zola
Zuri
While finalizing the name, let your imagination run wild so that you can find the perfect name for your sweet little dachshund pup. Whether the inspiration comes from your favorite movies, pop culture, sports personalities, book characters, or any other walks of life, you will be spoiled for choice. In the end, the only tough part will be to pick just one name.
What is your dachshund's name?
More Dachshund related posts
Absolutely the best toys for Dachshunds